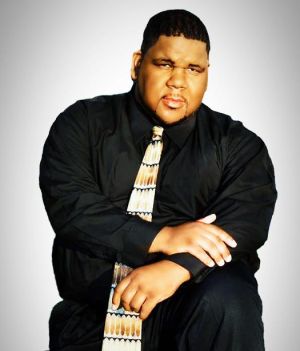 I believe in freedom. That in this life if we choose there is a path to be free.. I am so priviledged to have read DIARY OF A FREEDOM WRITER by actor and author Darrius Garrett. He is also co-author of the bestselling book FREEDOM WRITERS DIARY. This is a powerful book about Darrius Garrett's experience as a freedom writer. After the Movie came out in 2007 about the freedom writers during his public speaking events Darrius realized that a book needed to be written on a personal level thus the Diary of a Freedom writer was born. Out of gang life and struggling to be the man he was created to be Darrius becomes one of the freedom writers in the classroom. This is a powerful story and shares on a very personal level his hurts and hopes. I would recommend this to all my readers. This is a life changing book for all of us if you need freedom, if your heart is to help others be free and as you observe those in life around you. It made me feel like how can I help... it will draw you into doing all you can to help those around you. You may purchase this book at amazon.com I give it 5 stars.
The Movie
The Freedom Writers Diary
********************************
Click here
Did you know... I just won $1000 in the SuperValu Sweepstake join me on my home page and enter the sweepstakes I list daily http://www.PopleBackyardFarm.Blogspot.com
***************************************
I have been in PR work pretty much since I have been born ...
...
I say this because my parents owned a printing company and Momma brought me home from the hospital and it wasn't long after until I was laying in her arms while she helped Daddy run the presses. I have posed for pictures that have gone around the world and been in books, yadda.. yadda... who would have thought that me.. being the 2nd from the youngest would grow up be in PR and may I add own a backyard farm.. so it is a fun mix.... it makes me laugh when people think I am a Red neck hick when they hear where I live and that I own a farm... and others that have known me for years are like RUTHIE! cook she's the worst cook I know! ... I am 51 and I have worn many hats had almost 1/2 million dollars in my bank account and just about lived on the streets..well I did for about 2 weeks with my first husband who was physically a monster.. now I live paycheck to paycheck...only it's Clay's paycheck (my husband) ... all said one reason I love reading books..is you can learn so much .. go on a mental vacation if you can't afford a real one .. and just enjoy life... I would say about 99.9 of the books we read we donate to places we feel need the books or are given to people we feel will help the author out etc.. some books are hard to part with but eventually those 01% join the others out in the field. I want to encourage you to write a book if you feel it's your passion.. read a book...either way ...and if reading isn't for you... listen to a audio book. Reading is a wonderful thing that my Mom and I share .. she owns the Kindle.. I admit it I work online so much that I love to snuggle up with the smell of a book each night in my hot hands... I am a bit old fashioned that way.
***************************************
Mrs. Meyers Clean Day and I on Spring Cleaning Day.
I am spring cleaning here at the Pople Backyard Farm until the job is done! ... Meaning a lot more cleaning for me.. the good news is Chef Russell our son is doing all the cooking... HURRAY since he just waves his magical spatula and out comes the most scrumptously delicious food!... but the deal is Mom does ALL the dishes, pick up etc... since I love to clean I was like cool... I love getting new cleaning products to try and I am reviewing Mrs.Clean Day New Natural Scent Sunflower dish soap. Our water is really hard and I stuggle with my dishwasher so I have decided since I hate spotted dishes I just wash all my dishes by hand and if I get too many ..(everyone seems to cook something here constantly as we all love to cook) so I just wash the ones that won't fit in the dish strainer and toss them in the dishwasher to rinse. What a treat Mrs. Meyer Clean Day dish soap is! It suds up nicely and has the most beautiful smell. Nice and fresh and clean!
The Sunflower Scent truly does shine it is made like all Mrs. Meyers products with garden -fresh scented products. It is hard working..my dishes just sparkled like diamonds... and made from plant-derived ingredients and essential oils and is earth friendly. I say Russell "Bring IT"
with all the dishes that a 23 can dirty in his chef like way as he prepares each dish with care I wash each each dish with the Power of Mrs. Meyer. I get so excited to do the dishes it's like I am standing in my own sunflower garden as he is slaving over the hot stove.
Mrs Meyer surely will save the family and the day! To order some for yourself go to Click here